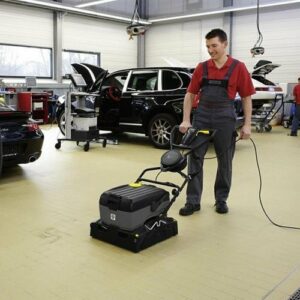 Commercial & Industrial Cleaning Equipment Staff Training
For new equipment as well as in-service equipment we can provide onsite training and refresher training within our service area. Our training program is divided into three sections:
The first shows the user what the machine is for and how it operates. This ensures the equipment is used correctly and to its full capacity.
The second shows the user how to maintain the machine correctly. This prolongs the equipment's working life and will reduce the need for repairs.
The third includes basic fault finding and user repairs. Again this will reduce the need for unnecessary repair callouts.
Online Training Academy
Check out our Training Academy to see our comprehensive training courses. You're welcome to distribute these courses to your staff free of charge and if they pass the course, we'll email a certificate to them to show their competence.
Do you need training courses for your staff and your equipment? We can build bespoke training courses to suit your needs. Whether it's operator training, maintenance and even repairs, we can tailor a course or courses for you. Just get in touch!