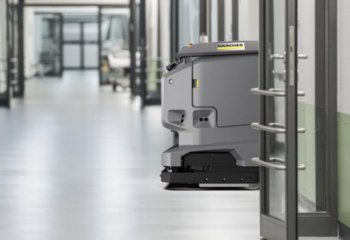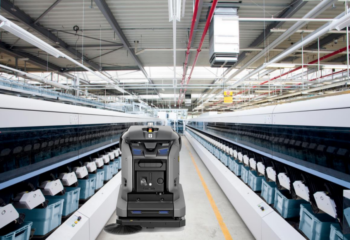 Need to reduce the cost of cleaning?
Reducing the cost of cleaning is essential for businesses that are looking to cut expenses and improve their financial performance. While cleaning is necessary for maintaining a healthy and safe environment, it doesn't have to be a costly burden. By investing in automated cleaning technology like the KIRA B 50 autonomous robot floor scrubber dryer, businesses can save on labour costs and improve efficiency.
Is cleaning taking up too much time?
Cleaning tasks can be time-consuming, taking away valuable time from other important activities. This can negatively impact productivity, work quality, and employee motivation. New autonomous technology – KIRA B 50, a robotic scrubber dryer, can alleviate the burden of cleaning tasks by cleaning efficiently without human intervention. This can save time and provide consistent cleaning performance.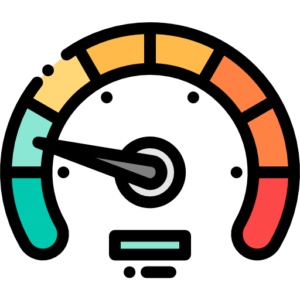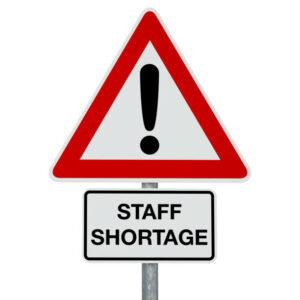 Struggling to find qualified labour for floor cleaning tasks?
The struggles of finding qualified labour for floor cleaning tasks can have negative consequences, including increased costs, inconsistent cleaning, and delays. Employers may feel overwhelmed and stressed by the search for qualified cleaners. However, solutions such as the autonomous robot scrubber dryer like KIRA B 50 can provide efficient cleaning and alleviate the burden of finding and training qualified labour. Reducing the cost of labour which holds the greatest expense within a business and able to consistently work day and night.
Say Hello to KIRA!
Introducing KIRA B 50, the first autonomous scrubber drier from Kärcher. Are you struggling to find qualified labour for your floor cleaning tasks? Do labour costs make up the biggest share of your cleaning expenses? KIRA B 50 has the high potential to reduce your total cleaning costs. With a fully autonomous system that performs daily maintenance tasks and combines pre-sweeping, scrubbing, drying, and edge cleaning in one process, KIRA B 50 offers constant quality and reliability. It's easy to set up and operate, with an intuitive user interface. Plus, KIRA B 50 is sustainable, with an automatic detergent dosing system and speed-dependent solution flow that reduces resource consumption. Featuring a powerful lithium-ion battery with a long lifetime and high-tech sensors for reliable navigation and safety, KIRA B 50 is the ultimate solution for your cleaning needs. Join the 70% of BSCs considering cleaning robots and stay ahead of the game. With KIRA B 50, you'll get a modern and innovative image for your facility while meeting the increased hygiene requirements due to the COVID-19 pandemic.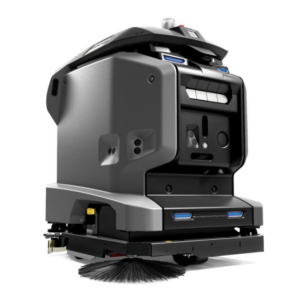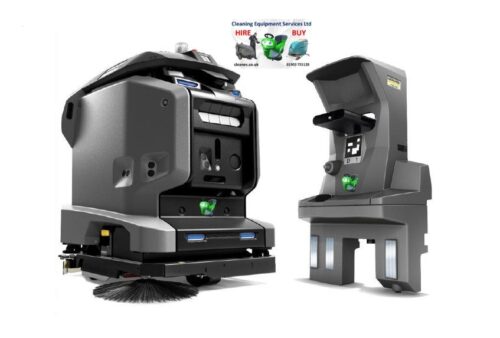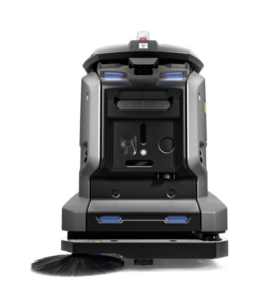 Yorkshires Cleaning Services Ltd have bought cleaning machinery from Cleaning Equipment Services Ltd a few times now. The machines that we have bought (both used and new) have always been delivered on time, and all in good working order. We would highly recomend them
Graham Scobell (GS)
2023-01-19
Cleaning equipment services, are a frantic company to do business with. We had approximately 900m2 of concrete floor to clean after diamond polishing. There knowledge or there equipment and our requirement was outstanding, there delivery staff are grate, the driver set up the floor cleaner and made shore it was working correctly, showed us how to use it and made shore we where happy before they left site. The equipment is very new and a pleasure to use.
Great service from quality customer service to quality equipment, no problem to big or question to silly, can't fault them and will 100% use them again for any of my cleaning needs it 👍🏻
Ian and the team are outstanding. The customer service, genuine advice and delivery of the equipment was brilliant. The recommended a unit which was cheaper and it was perfect for the garage floor. I'd recommend this company to any and all who require excellent service and reasonable pricing. Thanks Ian @CES!!
Great customer service, I purchased a steam clean systems Sc2000 steam cleaner to use round my house. Fantastic bit of kit.
5 star service! I didn't have the slightest clue about what machine I needed and how to use it. The guys were extremely patient, took their time to answer loads of questions and talked me through using the machine. Highly recommended and will definitely use again. Thanks!!
We have been working with these guys on a few projects now. They are always very helpful and professional, even when we spring last minute orders on them. The machines do an amazing job and are really well presented and maintained. Looking forward to doing lots more business with them in the future.
Really friendly staff, extremely reliable with supplying equipment both in advance and at short notice and provide a really good service all round
Excellent company with a great choice of floor cleaning equipment on offer. Would highly recommend CES Ltd to anyone looking to buy, lease/hire or purchase floor cleaning equipment. They also provide a repair service 2nd to none.
Intuitive user interface and easy set-up
Side broom and roller brushes
Frees cleaning staff from monotonous, repetitive  and time consuming floor cleaning tasks to do  more valuable tasks
Highest autonomy in the market enabled by docking station and reliable navigation with obstacle evasion
Full transparency with web portal offering detailed cleaning reports and mobile notifications
Consistency of cleaning results
Flexibility and adaptability for customers by teaching routes themselves
How straight forward is the KIRA B 50 to use?
The Karcher KIRA B 50 autonomous scrubber dryer is designed to be user-friendly and easy to operate. It has a big touchscreen with clear instructions, illustrations and animations that enable the cleaning staff to easily operate the robot. The teach & repeat set-up process guided by the user interface enables our customers to set up the robot themselves and teach new routes fast and easy when necessary.
When in need, the KIRA B 50 will return to the docking station and autonomously charge batteries, refill fresh water, drain waste water and rinse tank without you lifting a finger!
You can access its easy-to-use web portal to document and monitor the robot. The KIRA B 50 will send status messages, such as detailed cleaning reports, via mobile devices.
How long can the KIRA B 50 clean?
The KIRA B 50 cleans up to 15,000 m2 theoretically per day without human support. It has a powerful 160 Ah Lithium Battery providing a long lifetime – lasting 3.5 hours and charging time up to 8 hours. KIRA can refill resources and charge batteries autonomously when operated with a docking station. The reliable navigation system, the on-board recovery strategies and the operating system reduce stuck situations of the robot to a minimum.
Is the KIRA B 50 eco-friendly?
The Karcher KIRA B 50 autonomous scrubber dryer is an eco-friendly cleaning solution suitable for various settings. The machine's closed water system minimizes water usage and waste, and its efficient use of cleaning detergents reduces detergent waste. The battery-powered operation reduces emissions, and the machine's compact and agile design enables it to clean more efficiently, reducing the time and energy required to clean large spaces. Karcher is committed to environmental sustainability and aims to reduce the environmental impact of their products through sustainable manufacturing practices and product design. Overall, the KIRA B 50 provides an environmentally sustainable alternative to manual cleaning.
What is the cleaning area performance?
The theoretical autonomous area performance is 2,000 m2/h.
Is my data treated safe?
Yes, camera data don't get stored on the robot or in the cloud and are only used real-time for navigation and in service cases. KIRA B 50 and the web portal comply with the General Data Protection Regulation (GDPR).
How much space is needed for the docking station?
Height 1160 mm
Width 920 mm
Depth 1570 mm
What types of flooring can the KIRA B 50 clean?
The Karcher KIRA B 50 autonomous scrubber dryer is a versatile cleaning machine that can clean a variety of flooring types. It is designed to clean hard floors such as concrete, tile, and even carpeted floors. The KIRA B 50 can be used in various settings such as offices, schools, hospitals, warehouses, and other industrial and commercial spaces.
Is the KIRA B 50 safe to use?
Yes, the KIRA B 50 is safety certified according to the new industrial standard. The machine is equipped with several safety features, including high-tech collision sensors, a safety-enhancing flashing beacon and emergency stop buttons. These safety features ensure that the machine automatically stops if it detects an obstacle or if the operator presses the emergency stop button.
Data is also treated securely in compliance with GDPR.
Will the KIRA B 50 help my business' image?
Yes, the KIRA B 50 is not only eco-friendly and leaves a great impression of a clean and well-maintained environment but gives your business a modern and innovative image! 70% of the BSCs are considering the use of cleaning robots. Experts and organizations like the International Federation of Robotics forecast strong growth of professional cleaning robots in the coming years as many excel in the increased hygiene requirements. As a business, it's important to stay ahead of the game.
How long can the device clean in autonomous mode without human support?
With a completely filled water tank and charged battery, KIRA can clean 1,830 m2. A docking station can be used to clean up to 15,000 m2 per day fully autonomous.
Who installs the docking station?
Installation of the docking station needs to be done by customer or plumber. Mounting instructions and technical drawings for connections are available. Drain needs to be lower than 15cm above the floor.
Is it possible to use the machine manually?
Yes, the robot can be operated manually like a conventional scrubber drier.
Say Goodbye to Labour Shortages and Stay ahead of the Game