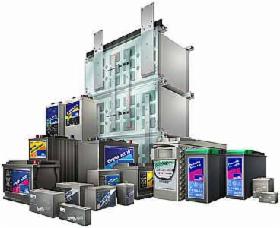 Commercial & Industrial Cleaning Equipment Battery Replacement Service
Due to the increasing popularity of daytime cleaning, Cleaning Equipment Services Ltd have set up a specialist battery supply and service division. Batteries are one of the greatest costs relating to these machines, so it is important that the right batteries are used and properly maintained.
As approved suppliers for some of the world's leading battery manufacturers, Cleaning Equipment Services Ltd are able to offer a range of cleaning machine batteries to suit customer needs. These include discounted manufacturers replacement batteries, less expensive alternatives and premium, high-performance, long-life alternatives.
We supply batteries to fit floor scrubber dryers and sweepers including all battery-operated cleaning machines including wet deep cycle traction batteries, gel maintenance-free batteries and lithium batteries.
In addition to supplying batteries (nationally), Cleaning Equipment Services Ltd can also deliver and fit batteries (within our service area) and also train personnel on maintenance and care of batteries to prolong their life.